Events in Connecticut
This space is available for your advertisement.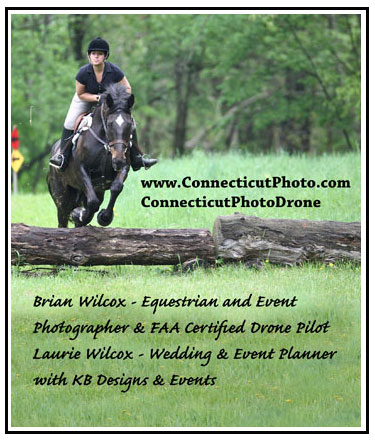 All Events | Events in NY | Events in CT | Events in MA | Events in NJ | Events in PA | Events in VT & NH |


Events in CT | Paces in CT | Trail Rides in CT|
All dates are subject to change. Please check sponsoring organizations' websites.

Event Managers, Time to send in your event information for a free listing!Email FindaHunterPace@aol.com

Events in Fall 2018 in CT
Sept. 30, 2018
Sunday
The Greenwich Day in the Country Horse Show
http://thegrta.org
Pierson Dr Greenwich, CT
Contact:Christina Schauder Clf06831@aol.com
Sept. 30, 2018
Sunday
Lyme Hunter Pace
http://www.lymetrailassociation.org
37 Lord Hill Lane, Lyme, CT
Contact : Sarah Carlson; scarlson@highhopestr.org ; 860-434-1974 x115
Oct. 7, 2018
Sunday
The Greenwich Riding & Trails Association Hunter Pace
http://thegrta.org
June Hill Farm 238 June Hill Rd. Greenwich, CT
Contact: thegrta@thegrta.org , Claire Reed clrreed@yahoo.com or 203-324-0434
*** Associated Bridle Trails Hunter Pace Series***
Oct. 28, 2018
Sunday
Tara Farm Rescue Annual Hunter Pace
www.tarafarmrescue.org
Babcock Equestrian Center 577 Babcock Hill Rd Coventry, CT
Contact: tarafarmrescue@gmail.com 860-742-2215
Nov. 4, 2018
Sunday
Ayer Mountain Hunter Pace
Ayer Mountain Farm
55 Ayer Rd. N. Franklin, CT 06254
https://sites.google.com/site/ayermountainfarm/
Contact: AyerMtFarm@gmail.com
Event Managers
Add your events for free. Please also consider looking at the advertising section of this website for additional exposure.